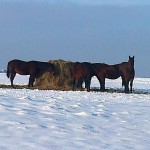 The holiday season should be a time filled with joy, yet, for some people these months are filled with obligations, stress, and guilt.
Throw out your inner critic.
One of the uglier parts of this season is the need for perfection – whether it is hosting the perfect party, having the best Christmas decorations on the block, or finding the perfect present for someone.   Of course you want to do your best, but it's also important to be gentle with yourself and not aim for perfection if it starts to cause other harmful emotions like stress, anxiety, guilt, frustration or anger.  We tend to be most critical of ourselves and our actions so use this season as a reminder to practice grace with yourself as well as others.