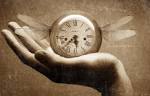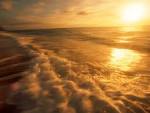 Time and Tide wait for no man– time is precious and should not be wasted because no one is powerful to stop time from running.
Mindfulness
Mindfulness is the awareness that emerges through paying attention on purpose, in the present moment and non judgementally, to things as they are.

Jon Kabat-Zinn (1994)
Mindfulness is an ancient form of meditation which if practiced regularly can help us step away from the constant cycle of thinking and worrying to simply being 'here and now'. Mindfulness, whilst therapeutic, is not therapy.
It is simply a process where we come to know ourselves a bit better.
By quietly sitting and observing our own minds, we get to know how we work.
By doing this on a regular basis we come to see that it is often the way our minds relate to problems rather than the problems themselves that can cause us difficulty and sometimes harm.
Since the 1980′s mindfulness meditation has been rigorously researched for its benefits and piloted by specialists who are themselves dedicated mindfulness practitioners. The original Mindfulness Based Stress Reduction Programme (MBSR) was piloted by Jon Kabat-Zinn and staff at the University of Massachussetts Medical Centre, USA. This has since been adapted by Zendel Segal, Mark Williams, and John Teasdale to be used with people prone to depressive relapse. It is now also used in fields such as pain relief, psychotherapy, eating disorders, cancer and heart conditions in a variety of clinical and community settings.
There are a growing number of practitioners in the UK. Major centres for study and research include the Centre for Mindfulness Research and Practice (University of Bangor) and the Oxford Mindfulness Centre.